Sorry for not posting in a while, been quite busy with Canada day and all!

Here are some of Hat's PAK 40 that I've been working on. I finished the guns but still have to finish the two camouflaged crews I have begun.

The box consists of four guns and 16 crew. Here's how I painted them:
1x "Netting Scheme" (more of an eastern front scheme)
1x "Yellow Oak Leaf scheme" (more of a Normandy style scheme"
1x DAK
1x FJ (same as DAK)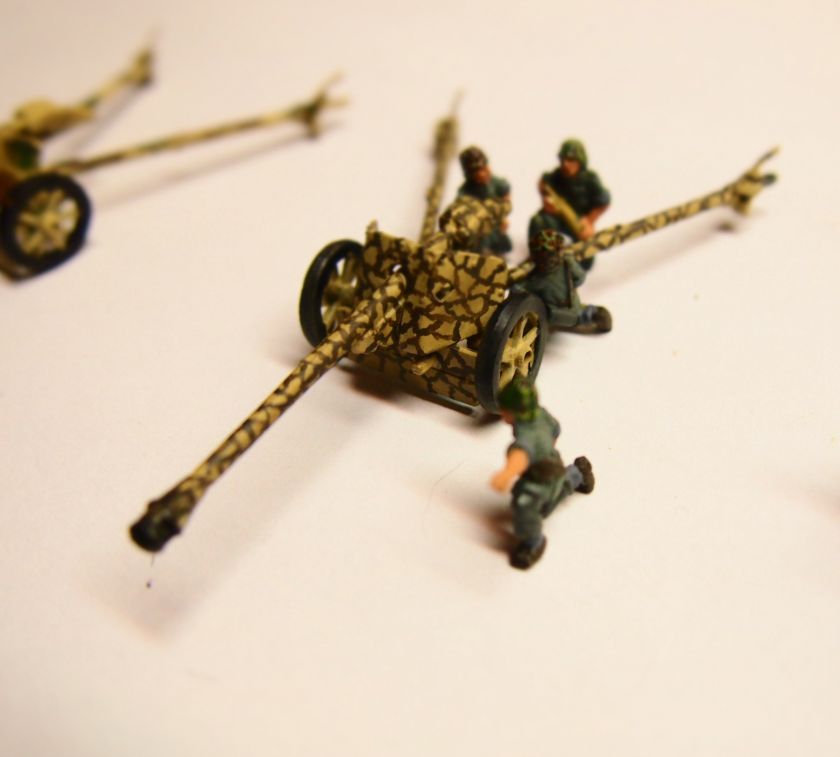 I love the "web-scheme" look on these guns, but it is very time consuming.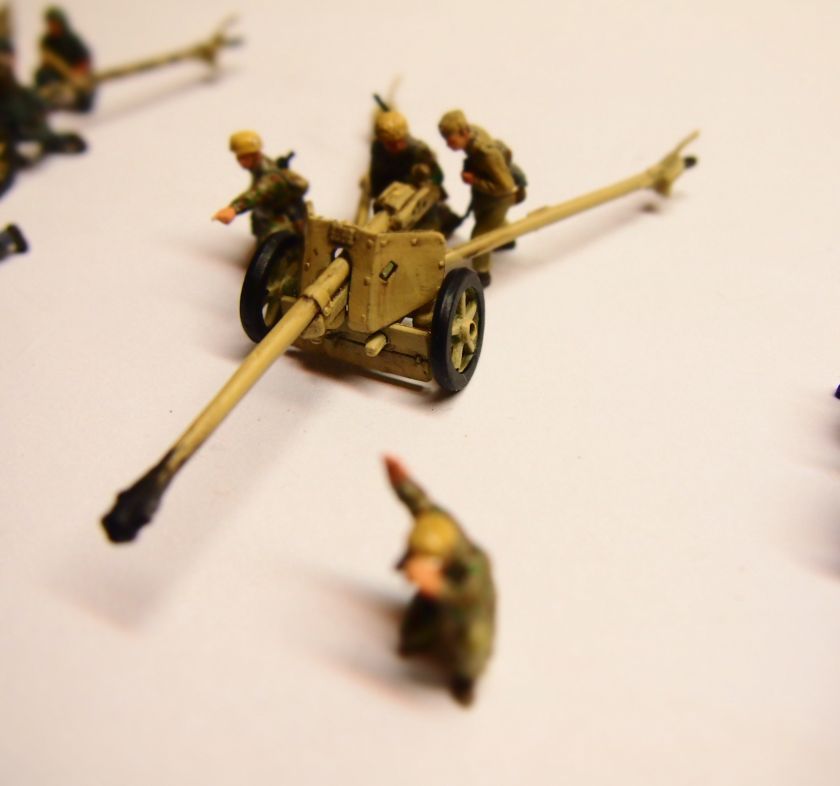 Here's a little support for my Fallschirjaeger. The crew are from Italeri's excellent new set "German Paratroopers (Tropical Uniform)". They are painted up in tropical uniform (Crete, Tunisia, Sicily, Monte Cassino, etc.) I think Italeri's plan with their new WW2 sets is to complement other sets on the market, by giving support crew and weapons rather than regular infantry.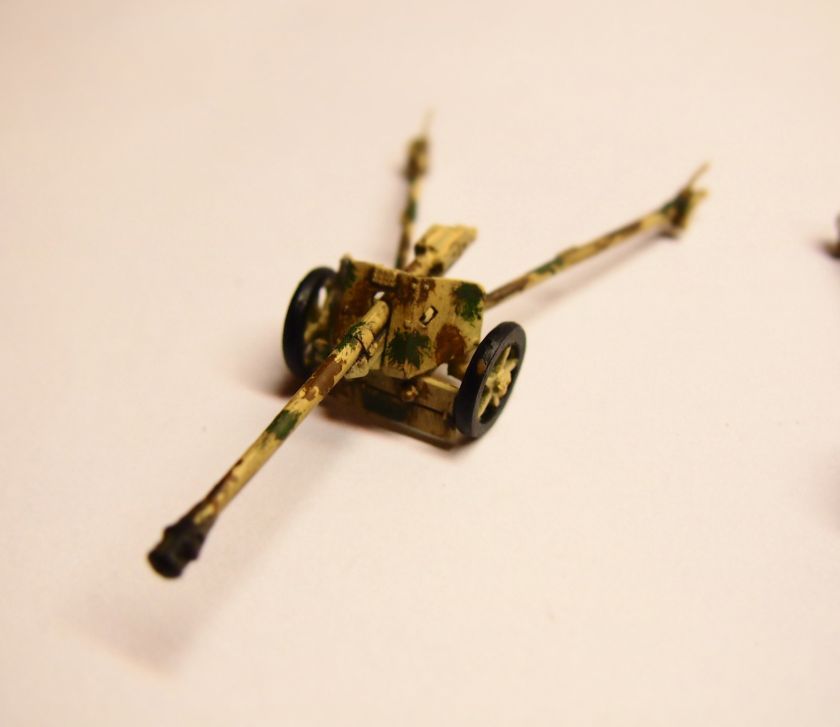 "Normandy-Style" (well, that's what I like to think of it as). The crew is still being painted.
You might have guessed why there are only three photos of four guns, and the reason why it is so is that the last one was a Frika Korps one, to accompany my Airfix desert PAK 40, but is
exactly the FJ one just with the HAT crew painted in DAK colours, nothing special. (I could have sworn that I did take a photo though.)
With such a cheap price, why not add one to your next order?